2005/07/04 14:39:00 PDT by Stix [0/49]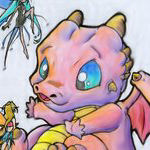 If you really want to go 3D, then you can try it... but if you want it that badly, do it yourself.
I can't animate a damn thing.
Hell, I haven't even really thought much about Delloran's art concept for a few days... my job has kept me busy...