2005/06/14 17:52:33 PDT by Stix [0/49]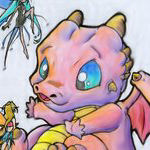 I don't get it. Do you?
Mom was complaining that I "ruined it"..so I chopped off a bunch of meandering junk I was playing with at the end.. it was like I had decided, "hey..let me play around with this at the end"..and it sounded pooey."
If you think some place sounds Caribbean in the game..use this.